16 November 2023
80 views
Latest Design for Powder Room: Current Trends and Inspirations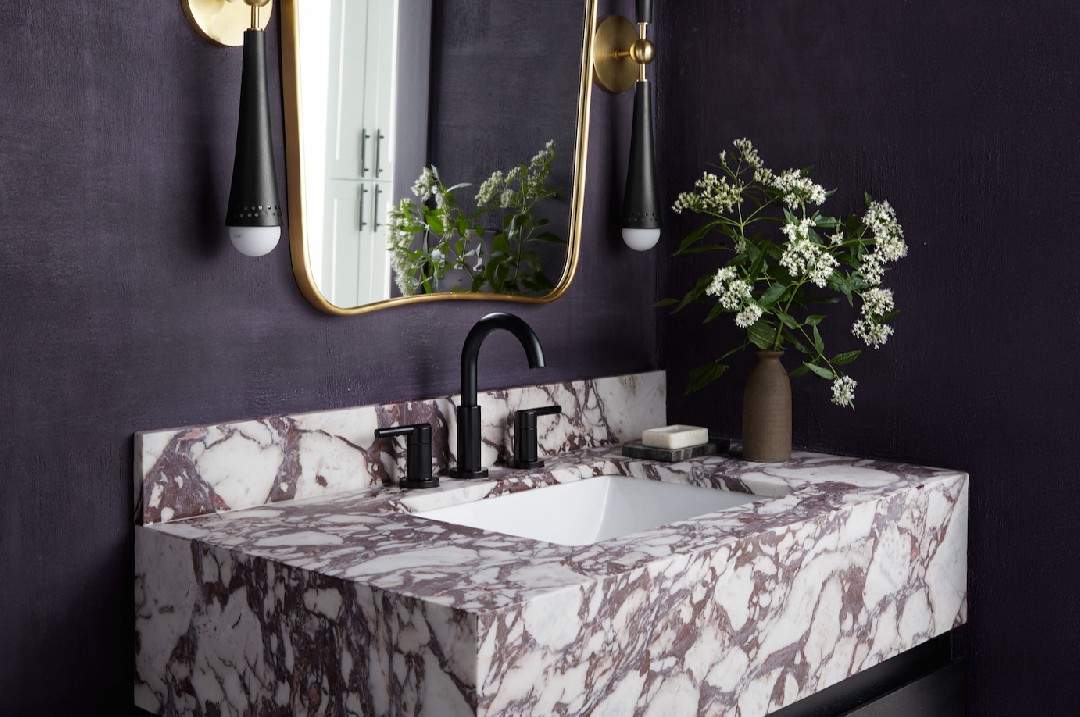 The powder room, despite its small size, has the potential to be a focal point in your home's interior design. With the latest design trends, the powder room can be transformed into a fashionable and captivating space. In this article, we will explore the latest trends and inspirations to create a powder room that suits your style and needs.
1. Bold and Expressive Colors
The latest trends highlight the use of bold and expressive colors in powder room design. Consider choosing colors like maroon, navy blue, or bottle green to add a dramatic touch to this small space. Combine with gold or black accents for a luxurious and modern look. Bold color touches create an energetic impression in the powder room, offering a different experience every time you enter.
2. Natural and Organic Materials
The use of natural materials such as stone, wood, or ceramics with natural patterns is becoming increasingly popular. The touch of nature in powder room design provides a calm and refreshing ambiance. For example, a natural stone sink or a mirror with a wooden frame can add natural beauty to this small space. Natural materials not only enhance visual appeal but also convey a sense of sustainability and balance in design.
3. Bold Geometry
Designs with bold geometric patterns continue to be a growing trend. Integrate wall tiles with hexagonal, octagonal, or chevron patterns to add visual dimension to the powder room. Choose neutral colors to make these patterns a captivating focal point. Geometric patterns add a contemporary touch to this small space, creating a modern and elegant impression.
4. Specialized Powder Room Furniture
The latest trend involves the use of specially designed furniture for the powder room. For instance, unique sinks with artistic designs or hidden storage that creates a neat impression. Choose furniture that complements the overall style of your home while still providing a unique touch to the powder room. Specialized furniture creates a more personal and functional space, maximizing the use of limited space.
5. Artistic Lighting
Artistic lighting can create a unique atmosphere in the powder room. Unique pendant lights, creatively designed wall lights, or mirrors with integrated lighting can be standout elements in the design. Ensure that the chosen lighting provides sufficient and even illumination throughout the room. Thoughtfully selected lighting not only serves a practical function but also creates a pleasant and inviting atmosphere.
6. Tekstur dan Lapisan
Current trends emphasize the use of texture and layers to add dimension to the powder room design. For example, walls with wooden panels or stone accent walls can create a classy impression. Combine with textured accessories and towels to make the room more visually appealing. Texture and layers create interesting visual dimensions, adding depth to this small space.
By following these latest trends and inspirations, you can create a powder room that not only functions as a cozy small space but also makes a style statement in your home. Explore various design elements and choose those that align with your personal preferences to create a unique, modern, and awe-inspiring space.