25 September 2022
735 views
Inspiration for Minimalist Home Paint Color Choices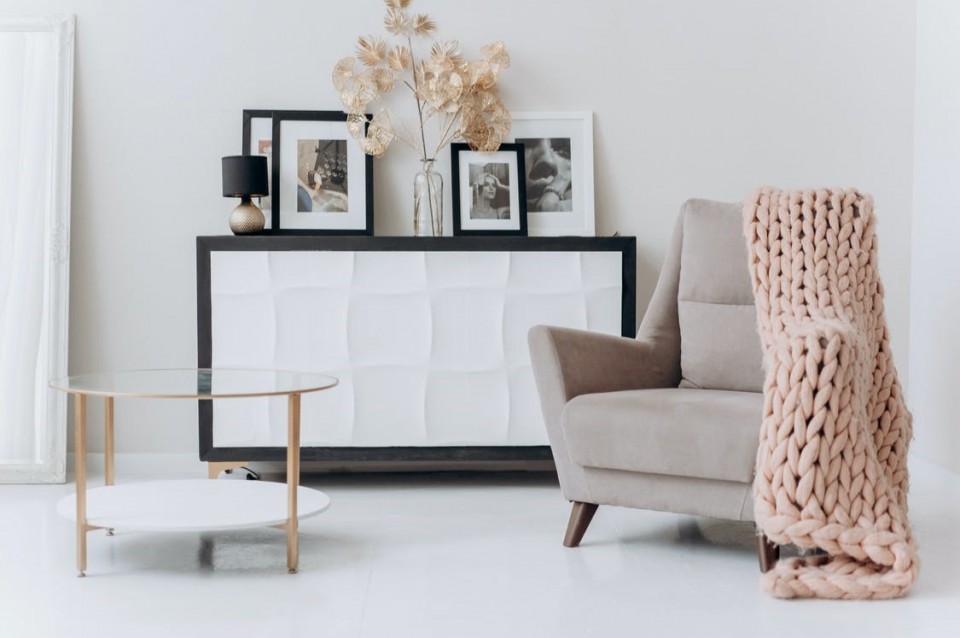 To design a minimalist home that still looks beautiful and spacious, you should pay attention to the paint colors used in each room. The color of the paint you use for each room can greatly influence the overall appearance of your home. Generally, people also choose specific colors to reflect their personalities. For a minimalist home, colors can also make rooms look more spacious and comfortable.
Minimalist Home Paint in Elegant Colors
Elegant Black
source : pexel
Black is often avoided because it can be associated with sadness or mourning. However, in reality, using this color can make a home appear elegant. According to Deakin University psychology experts, black can even make you feel less lonely. Use interior elements that don't contrast too much with dark tones to avoid clashes.
Elegant Gray
source : pexel
You can use gray as the interior paint for your modern minimalist home. Gray gives a modern and uncluttered impression. Being neutral, you can easily combine it with other colors.
Elegant White
source : pexel
White is a neutral color that you can use in your home. You can easily combine it with other colors. However, due to its brightness, any dirt on your home's paint will be more visible.
Elegeant Cream
source : pexel
Cream is a soft and elegant color. If you have a calm personality, this color choice will represent your identity. Combining cream with brown will add a sense of tranquility and make the house look cozier.
Minimalist Home Paint in Bright Colors
Bright Lemon Yellow
source : arsitag
Bright colors like lemon yellow are an option for minimalist home paint that can make your rooms look more spacious. If you don't like using lemon yellow all over, you can combine it with touches of white, orange, or other colors.
Bright Mint Green
source : pinimg
Mint green is a pastel color that many people like because it feels refreshing. You can combine this light green with other soft green colors or white to create balance in the interior.
Bright Pink
source : bangun-rumah
Minimalist rooms in your home can look bright by using Barbie pink. If you lack confidence in using this color throughout the room, you can use it on one side of a specific room to highlight that area.
Minimalist Home Paint in Sweet Pink Colors
Sweet Peach
source : archyfi
Peach is a pastel color that combines orange and pale pink. You can use this sweet peach color as the paint for your minimalist home. This bright color can create a spacious and warm atmosphere, suitable for small rooms.
Sweet Pink Blush
source : pexel
If you have a feminine and calm personality, you can try using this pink blush color in your bedroom. This color will provide a fresh and modern look. With its soft pink shade, it gives a comfortable, gentle, and warmer atmosphere. This color is not only beautiful but also doesn't look 'tacky'.
source : pinhome
Pink is often associated with creativity, happiness, and a refreshing appearance in interior design. Therefore, you can use this beautiful pink color in your daughter's room. You can combine this lovely pink with white to avoid excessive use. Additionally, you can mix this pink with light lavender to create a fresh and bright room.
Above are some choices of minimalist home paint that you can use for rooms in your home. Combining these colors with matching interior color choices will enhance the beauty of the rooms in your home.